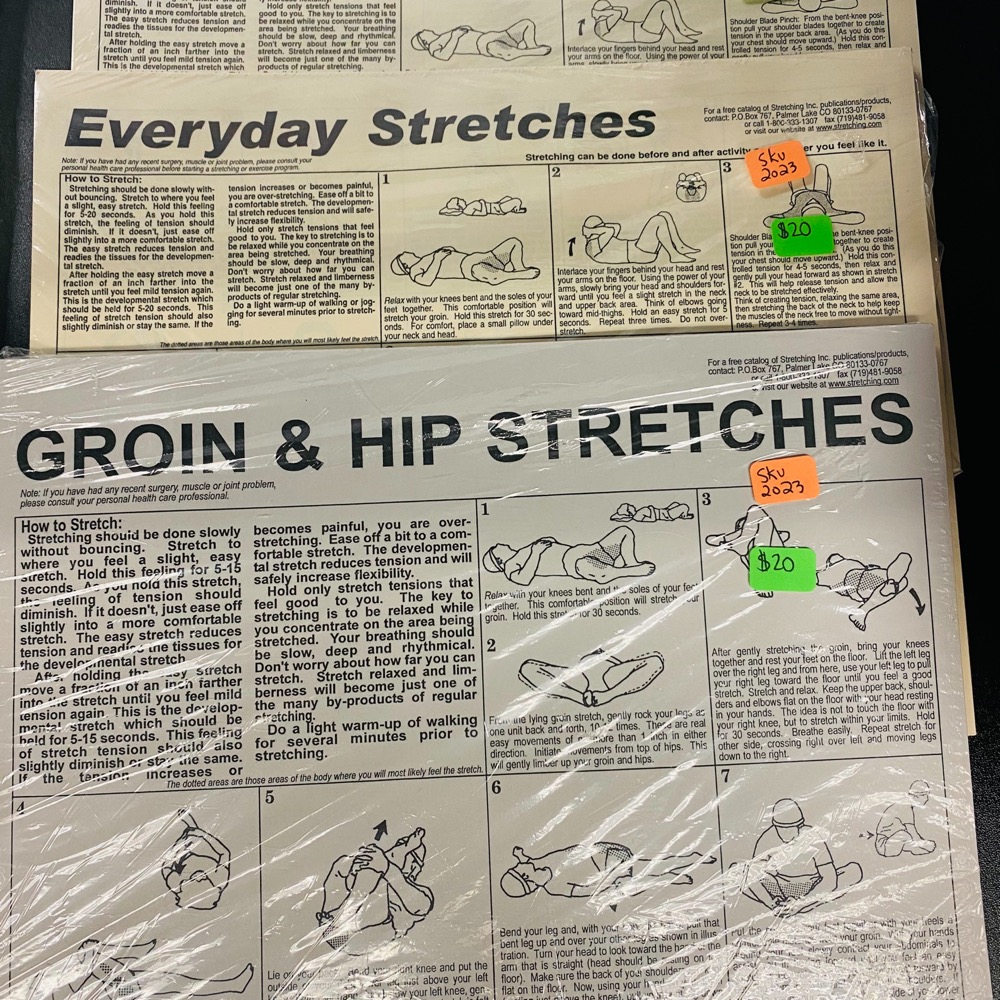 Every day take home stretches
Booklet of stretches to tear off and give to clients. Sheets have Front and back containing stretches and instructions on how to perform. Great for circling and passing on to clients for homework!
Delivery Instructions
Always free pick up. $5 flat shipping fee to anywhere in Grande Prairie. Free shipping on orders over $125 in Grande Prairie.